Hardware Database
The purpose of the Linux Lite Hardware Database, is to give people an idea of different computer configurations from within a Linux Lite Series. The Linux Lite Hardware Database displays Make and Model, CPU, Graphics, Audio, Network and Storage technical specifications. This provides a snapshot of the kind of computers people are able to use with Linux Lite. No personal or security related information is gathered or displayed.
The Process
Step 1: Click on Menu, Settings, Lite Info in Series 4.x, 5.x, 6.x (Menu, System, Share Hardware Configuration in Series 3.x) Only available for Linux Lite 3.x Series and up.
Step 2: A program called INXI gathers hardware information (see above) from your computer and sends the information to a Linux Lite hosted database.
Step 3: The database then inserts the hardware information into this webpage and presents it neatly.
This is the actual command and the output: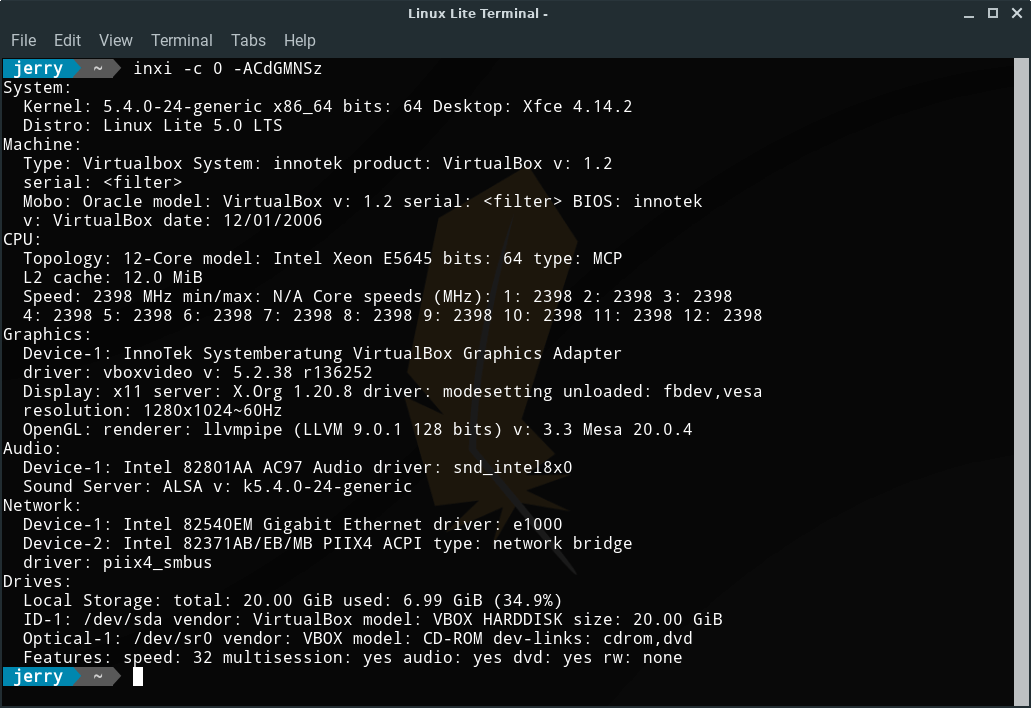 There are many people uploading their configurations to our website, so there can be quite a queue of submissions. Allow for up to 24hrs for your configuration to show up on this page. There can be only one hardware submission per computer. If there is any change in your existing machine, we will upload your new configuration.
Archive
The Linux Lite Hardware Database Archive can be found here with over 1200 computer configurations uploaded (Linux Lite 1.0.4 - 2.8).
Search
Search the hardware database by entering any keyword/s into this box.
For example: core2 or core2 duo E6550 (case insensitive)